Ladycross Nature Reserve

Slaley, Northumberland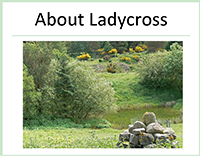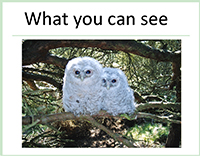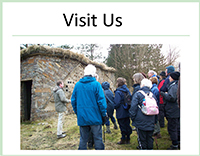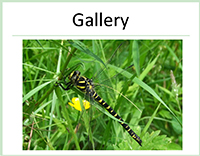 EVENTS and NEWS
---
THANK YOU!

A huge thank you to everyone who donated money and bird food and feeders. This help is greatly appreciated, especially by the birds.


---
THE NEW ACTIVITY ROOM IS HERE!

On Tuesday, December 5th our new activity room arrived, delivered and skillfully unloaded right where we wanted it by Old Haulage.
It now sits in a lovely sheltered and sunny site looking out over the reserve. It is light and spacious, dry and warm, and with the eco-loo resited next-door it will be a wonderful facility for the reserve. Unfortunately the threatened wintry weather forced us to postpone the opening, so watch out for notice of our grand opening event in the New Year.
See the pictures HERE


---
September Fungus Foray - Gordon Simpson and helpers from the North East Fungus Group held our annual Fungus Foray on the afternoon of Saturday, September 23rd Fungi were scarce on the day, but enthusiastic participants found some very interesting specimens, including Earpick Fungus, growing on part-buried pine cones - a new record for Slaley Forest. A few Wood Hedgehog fungi were collected - a very good edible fungus. A rare and beautiful orange Flaming Scalycap was another excellent find, together with Bloody Brittlegill and the purple-capped Humpback Brittlegill. An excellent foray.


---
ARTS and CRAFTS EXHIBITION and CAFE held on July 15th
This event raised over £1000 towards the cost of our new Activity Room and the access road to it. Our thanks go to the organisers, helpers, bakers, artists and all who attended - you made it the great success it was.
A list of raffle prize winners can be obtained from Joan by email at jjewitt245@binternet.com




---
---

Robin and Mole - Colin Jewitt describes an interesting encounter with a smart robin. READ

Winter Song - Colin Jewitt describes the effect the mild weather is having on mistle thrushes and crossbills. READ

It's a beech mast year - Colin Jewitt on the link between beech mast and bramblings. READ

Things to look out for in November - Colin Jewitt on what you might see in and around the reserve this autumn. READ

A multi-lingual thrush? - It is worth listening to the language of winter thrushes. READ
---

New Bird Hide
Our new two-person bird hide is now in place in an elevated position overlooking the big pond. It provides excellent views over the water and also into the reeds and willows surrounding the pond.
Click here for booking information