Ladycross Nature Reserve

Slaley, Northumberland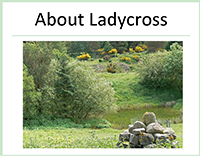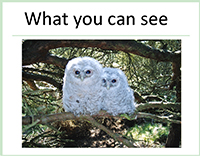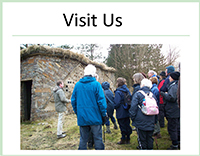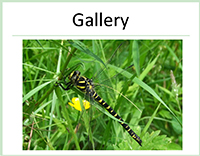 EVENTS and NEWS
---
ONGOING SUMMER WALKS PROGRAMME - see below
SUMMER EVENTS
Booking is essential for all the following events-please contact Joan on 01434 673245 or email jjewitt245@btinternet.com - leave your name and contact number and we will confirm.
A charge of £5 for non-members and £4 for members is made to support the upkeep of the reserve and raise funds for the activity room.
EVENTS IN AUGUST
Extra Nightjar Walk
Because the July walks were fully booked Colin is leading an additional Nightjar Walk on Thursday, Aug 2nd -evening meeting time on enquiry.
Moths and Bats
Join in a moth-trapping session and help locate the local bat roost on Friday, August 31st - meet at the quarry gates at 8.30 pm
EVENTS IN SEPTEMBER
September Fungus Foray
-meet at 2pm at quarry gates.
OCTOBER TALK
Secrets of Kielder Forest
join Forestry Commission naturalist Martin Davison for the latest news about Kielder wildlife.
Wednesday, October 3rd, 7.30pm, Slaley Commemoration Hall
---
THANK YOU!

Our Art and Craft Cafe on July 14th was a great success, raising £585, which will go towards improving the access way to the new Activity Room at the reserve. A huge thank you to everyone who baked for the cake stall and the refreshments, to stallholders who generously donated to our funds, and to all the visitors on the day.


---
THE NEW ACTIVITY ROOM IS HERE!

On Tuesday, December 5th, 2017 our new activity room arrived, delivered and skillfully unloaded right where we wanted it by Old Haulage.
It now sits in a lovely sheltered and sunny site looking out over the reserve. It is light and spacious, dry and warm, and with the eco-loo resited next-door it will be a wonderful facility for the reserve.
See the pictures HERE


---

New Bird Hide
Our new two-person bird hide is now in place in an elevated position overlooking the big pond. It provides excellent views over the water and also into the reeds and willows surrounding the pond.
Click here for booking information