Ladycross Nature Reserve

Slaley, Northumberland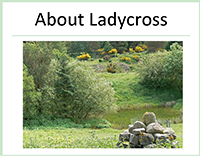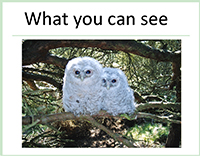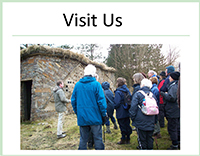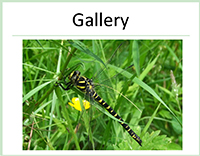 NEWS and REPORTS
CORONAVIRUS UPDATE
We are sorry to say that due to the latest government instructions on the Coronavirus outbreak and in order to keep all our members and volunteers safe we have cancelled all our scheduled events until further notice and completely closed the reserve. We will review the situation when restrictions relax. We will continue to keep you informed. In the meantime we send you our best wishes for your health and safety.
Lara Turner, Chairperson.
JULY UPDATE. We have to continue to cancel all walks, including our Fungus Foray in September, until further notice.
The Reserve itself remains closed.
---
---
AUGUST
When an insect lands on a window it provides an unusual opportunity to view it in detail. We recently received this photograph of a moth, seen from underneath through the windowpane, for identification. It turned out to be a Small Angle Shades moth, normally only seen at night. The second photograph is of another specimen, from Ian's moth trap in Slaley, in a more usual pose with its wings tightly folded.




There are several moths that you are more likely to see during the day at this time of year. You can disturb huge numbers of "micromoths", sometimes called Grass Veneers though they don't have official English names, when you walk through long grass. They look a fair size when they are flying, but they almost disappear when they perch on a blade of grass because they fold their wings so tightly. The one in the photograph below is a very common one called Agriphila tristella




Another micromoth that you might see, also without an English name,is Udea lutealis, about the size of a fingernail. It has a very recognisable pattern on its wings.




The Shaded Broad-Bar moth is much bigger and slightly more butterfly-like. When it is flying through the grass it just looks dark brown, but get up close and you can see the beautiful banding on its wings.


---
---
JULY
A two man maintenance team, carefull observing social distancing, has been hard at work. Among many other jobs they have replaced the seats on the Raptor Watch Point and built some new benches at strategic points round the reserve. Our thanks go to them for their tremendous effort.




While they have been at work they have made several exciting new wildlife discoveries.

Perhaps the most notable is the discovery of the rare Scalloped Shell moth. Only one or two of these are seen in a year in the whole of Northumberland, and several of those observations are from the Slaley area, so we seem to be a hot-spot for them in the County!



Another real rarity is this unusually coloured common frog. This colour variation is not unknown from elsewhere, but only exceptionally.



We seem to have two orchid species on the reserve. The Common Spotted Orchid has been seen before, but the greenish-flowered Common Twayblade is a new discovery.

---
LATEST NEWS FROM YOU

JULY
Richard reports interesting birds in the Riding Mill area. He has had the good fortune to continue seeing a Kingfisher near the village, and regular sightings ofCommon Sandpipers, Sand Martins, Swallows, Swifts, Heron and Mallards on the river. Further afield, on a trip to Newton by the Sea he saw an adult Avocet with four young!

---
---
JUNE
Our record-breaking spring seems to have come to an end for the time being, but it brought plenty of interesting observations during the last weeks of May. Perhaps because of the peace and quiet cuckoos have been heard regularly all over the area, and the dawn chorus has been wonderful.
There have also been a lot of reports of roe deer. One visiting our garden has neatly eaten off every scrap of bark from a self-sown willow sapling. Willow bark contains aspirin; I wonder if the deer had a headache? Helen Savage was lucky enough to be able to photograph a hare on one of her walks, and Richard Lognonne won the jackpot with two sightings of an otter on the river near Riding Mill.




A wandering peahen has been around the area for over a year now, touring various gardens where she sets up home for a day or two before moving on again. In the last few weeks she has been reported from Slaley and Juniper. As far as we know she has no permanent address! The photos show her on visits to Ian's in Slaley and Joan's in Juniper.




The warm weather brought out butterflies and day-flying moths. There have been lots of orange-tip butterflies wherever there is hedge mustard, honesty or lady's smock flowering, and we have seen quite a few Common Carpet moths (pictured below) in the grass and the hedge. Small Heath butterflies have just started flying in Low Kellas plantation.




Finally - who can resist a sleepy owl. Thanks to Derek Pharoah for this lovely photograph.


---
---
EARLY MAY:

May is in full swing now (and swing is the word, with temperatures fluctuating wildly as the wind repeatedly moves round the compass). Nature seems to be thriving and interesting observations continue to come in. People who have the privelege of annual nesting swallows have reported that they are settling in as usual, the summer-visiting birds are singing their heads off, and the usual spring butterflies, particularly the orange-tips, are here in abundance. Please do keep sending us your reports and photographs. Are you seeing any nice wild flowers on your exercise walks?

LOCAL BIRDS
We are getting plenty of reports of bullfinches in gardens, including Riding Mill, Slaley and Hexham. Those living near the river have the pleasure of watching the delightful sand martins and swifts which, like swallows, always give the impression they are enjoying themselves. There are lots of reports of swallows setting up home again in their usual sites, and Ian has a second pair building a nest for the first time. He also reports a pair of blackcaps - the male spends most of the day singing from the birch trees around the garden.

NESTING BIRDS
Joan has a blackbird nesting on a ledge squeezed into a foot gap between the top of her porch and the eaves - she can see its head looking out over the edge when she leaves the house.

When a bird is singing every day from the same posts it is reasonable to assume that it is nesting nearby. It is not very easy to find out where, though. So John Gibbon was particularly lucky to locate one in his garden. He writes &quotI have seen long-tailed tits in the garden before but always only during the winter when they sometimes visit the feeders though not as often as other birds. When I had a couple of sightings in the garden this spring I started to take more of an interest and tracked down their nest a couple of weeks ago to an upright blue conifer in one of my borders&quot.

A SURPRISING BUTTERFLY
A month ago, Ian reported a green hairstreak butterfly in the garden. He thought it was just a freak occurrence but that is not the case; since then, on several warm days during the month, there have been different ones, and twice he has seen two together. It is very surprising to see them in the garden; usually, round here, they frequent heathland with bilberry and gorse. In one of photos below the butterfly has lost a bit of its wing and you can see the brown colour of the upper side of the wing, which is usually not visible when they are perching but makes them quite difficult to see when they are flying.
Have you seen one of these in your garden? If so, please let us know.


---
---
APRIL 27:

NEWS FROM THE LAST WEEK
It has been a good week, with all the spring arrivals starting to settle in.
We have had reports of swallows from all around Slaley and the Shire, some of them exploring old nesting sites - Joan's shed and woodstore, Ian's garage. They seem to check that the old home is still standing, then go off for a couple of days of hearty eating before returning to the serious work of starting a family.
The butterflies have also been showing well. Peacocks, small tortoiseshells, orange-tips and green-veined whites have been reported from many gardens. This time last year there were a few speckled woods around, but we haven't heard of one yet.

Blackcaps have arrived in Slaley and Riding Mill - the Lognones were lucky enough to see three in Riding Mill, and a pair have been around Ian's garden at the Glen, where there has also been a garden warbler for the last few days. Chiffchaffs can be heard everywhere.

Keith Robson has been hearing a green woodpecker around the Townhead area of Slaley for the last two weeks, but it seems to be sticking to the oak trees in Slaley Wood, where the Dixons have seen it displaying. Much easier to spot was the red kite, doing low flying around Corbridge on the 25th.

Derek Pharoah has provided us with some more lovely photographs taken in his garden - don't miss the mouse (or is it a vole?).


---
---
APRIL 17:

UPDATE ON THE BARN OWLS (see March 31 below). Our barn owl reporter writes:
We took down the camera because we did not want to disturb the owls too much, but jackdaws were trying to get into the box every morning, giving up about midday. We moved the camera to see which way the owls were coming into the barn, but that did not work. However my son had erected a pull up bar to keep himself fit and on Tuesday he found a dead mouse below the bar. When he started to do his exercises he found on the ledge of the barn 4 more dead rodents. So we put up the camera on Tuesday/ Wednesday night on the ledge which is right on the opposite wall to the owl box. The photographs showed the owl coming backwards and forwards and eventually eating one of the rodents in front of the camera. Then there were a couple of frames with two owls. The next morning all the rodents were gone.
So in conclusion we hope that all is well in the box. the caching of food in a larder hopefully is a good sign that maybe there are chicks that have hatched.
There are so many vole holes around the fields and in our garden so there seems to be plenty of food around for them and the weather is good, so hopefully things will be good for the owls.
I saw my first swallow on Monday, just passing through,8 ducklings are on the pond and we have seen a total of 38 birdsfrom our house. We are so very lucky living where we are, the lockdown is giving us so much time to just look and enjoy the things around us.


---

Spotted (sorry!) in our front garden this morning - with love from those nuts at Slaley Vicarage. Helen Savage

And Fran Pugh reports:
today on a walk at Slaley Hall I saw a red kite flying around, oyster catchers and 2 deer on the golf course, plus 4 geese on the lake and numerous birds singing.


---
---
APRIL 15: POSTSCRIPT - the verdict of the experts is that this is a ruddy shelduck, probably lured froma wildfowl park somewhere by the geese. A great discovery!

Olwen Savage has reported two surprising companions to a group of Canada and Grey Lag geese that are visiting the piece of wetland beyond Highclear. She says :I find it a fascinating habitat - marsh and open water-and so peaceful. It attracts quite a lot of water fowl..... They are smaller than the other geese ... they looked really russet in the sunlight with whitish heads and black rump. Olwen has also seen them flying.
The court is out at the moment on what these are. Olwen thought they could be Egyptian Geese, but Ruddy Shelduck is also a possibility. We have asked the experts - watch this space.





The Lognonnes continue to record plenty of bird life in Riding Mill. Lots of chiffchaffs around, and there was a sand martin over the river on April 6th. They are lucky enough to regularly see a treecreeper in the garden as well as nuthatches and long-tailed tits. Kestrels and buzzards, jays and jackdaws, greater spotted woodpeckers are amongst the birds seem around the village, together with a small bat. Goosanders, mallard and a heron on the river.

Ian Hancock's garden has had several new arrivals this week, including a very smart male Blackcap and the first Swallow (just passing by, unfortunately). Also a resident pair of tree-sparrows. The flowers are now attracting butterflies - Orange Tip and Green-Veined White as well as the ubiquitous Peacocks. A real breath of spring.





More excitingly, a Green Hairstreak butterfly keeps visiting a clump of spring-flowering white heather in the garden. You usually have to look for them in heathland with gorse and bilberry, so how it has found itself at the Glen is a mystery.


---
APRIL 6:

Carol Ferguson has Blackbird chicks and very noisy Mistle Thrushes in the garden and has seen a Red Kite overhead. In a nearby pasture at least 40 Curlews.

Richard Lognonne at Riding Mill has nuthatches, treecreeper, dunnock and blackbird in the garden, and has seen sparrowhawk, chiffchaff, nuthatch, buzzard, rook, carrion crow, jackdaw, magpie, treecreeper, and coal and blue tits around the village. By the river, 2 female goosanders, kingfisher (lucky you!), goldcrest, mistle thrush and on April 3rd 10 redwings.
---
APRIL 3:
Long tailed tit seen at Slaley Vicarage desperate to get into the house!
Sparrowhawk seen by Derek at Ordley. It landed on fence then onto the ground. (Joan had one on top of the feeders but wasn't quick enough to get a photo).
Derek also had a Treecreeper.

MARCH 31:
An Owl box has been in a barn in Hexhamshire for over 10 years but there has never been an Owl in it. Jackdaws and Muscovy ducks have used the box in years past. When the Jackdaws came back this year a camera was put in the box. On checking some time later, over 200 images of Barn Owls going backwards and forwards were seen. Wonderful news.
Thanks to our Shire residents. Watch this space for further developments.




Other reports:
A Westerhope member reports watching long tailed tits in her garden.
An Adder was seen warming itself in the sun at Slaley Hall.
A Buff tailed Queen Bumble bee was seen in a garden, and peewits, curlews, skylarks, oystercatchers and one golden plover on the moors.
Spring House saw their first Chiffchaff which was earlier than usual. Good weather responsible?
In a Shire garden, a female Blackbird has learned to hang on to the fat ball feeder but the male just stands on the water dish and stretches over. The nuthatch, a regular visitor to the feeders, kept flying to the window today. Was it trying to tell me the feeder was empty?
---
---

<> >